| | | | |
| --- | --- | --- | --- |
| Palau de Congressos de Girona | 6th, 7th and 8th of June 2018 | 18 Speakers | Untill 330 Attendants |
II Conference of the series "Filosofía y Derecho": Evidential Legal Reasoning World Congress
In 2010, we organized in Girona the First Congress of the series "
Filofosfía y Derecho
" from the Spanish publisher
Marcial Pons
which brought together more than 350 participants and 12 speakers on the theme "Neutrality and the theory of law".
This year on the occasion of the publication of the 100th volume of that serie, the Chain of Legal Culture of the University of Girona and Marcial Pons we organize togehter the Evidential Legal Reasonig Wordl Congress. Presentations will be made by 18 speakers from 4 continents, all of whom are leading international specialists in the field of evidentiary reasoning in the judicial process. Their presence makes this congress a world reference in the subject of analysis, of special appeal to any jurist, theoretician or legal practitioner.
The official conference languages will be Spanish and English, with simultaneous interpretation offered between the two. The conference wil taka plece in the
Palau de Congressos,
click
here
to see the localitation.
We hope to see you in Girona!
08:30-09:00

Registration delivery of the congress equipment

09:00-09:15

Opening

FIRST PANEL
Chairperson: José Juan Moreso

09:15-10:35

Adrian Zuckerman: "Truth finding and the mirage of inquisitorial process" (La búsqueda de la verdad y el espejismo del proceso inquisitivo)

10:35-11:00

Coffe break

11:00-12:20

Amalia Amaya: "Gr

oup Deliberative Virtues and Legal Fact-Finding"

(Virtudes, deliberacion colectiva y razonamiento probatorio en el Derecho)

12:25-13:45

Zhang Baosheng: The Transformation of Chinese Evidence Theories and System: From Objectivity to Relevancy". (La transformación de las teorías y el derecho probatorio chinos: de la objetividad a la relevancia).

13:45-15:00

Lunch time

SECOND PANEL

Chairperson: Juan Carlos Bayón

15:00-16:20

Carmen Vázquez:

"

Los peritos de designación oficial a propósito del caso español. Los jueces, los grupos de expertos y el contexto procesal

". (

Court-appointed experts from Spanish perspective. Judges, groupe of experts and procedural context)

16:20-17:40

Gary Edmond: Legal versus scientific approaches to expert evidence: Admission, evaluation and legal system performance. (Aproximación jurídica versus científica a la prueba pericial: admisión, valoración y diseño del sistema jurídico)

17:40-18:00

Coffee break

18:00-19:20

Chairperson: Jairo Parra Quijano

Marina Gascón: "Pr

evention and education: the path for a better forensic science evidence" (Prevención y educaión: El camino hacia una mejor ciencia forense)
FIRST PANEL
Chairperson: Daniela Accatino
0

9:00-10:20

Ronald J. Allen: "New directions for evidence science"

(Nuevas perspectivas para la ciencia probatoria)

10:20-10:45

Coffee break

10:45-12:05

Jordi Ferrer: Prolegómenos para una teoría sobre los estándares de prueba. El test case de la responsabilidad del Estado por prisión preventiva errónea" (Prolegomena for a theory of standards of proof; The test case of the State liability for wrongful pre-trial detention)

12:05-13:25

Dale Nance: "Burdens of Proof and Choice of Law" (Carga de la prueba y elección del derecho)

13:30-15:00

Lunch time

SECOND PANEL

Chairperson:

Jordi Nieva Fenoll

15:00-16:20

Ho Hock Lai: "Silence as Evidence" (El silencio como medio de prueba).

16:20-17:40

Michele Taruffo: "Inferences in judicial decisions about facts" (Inferencias fácticas en las decisiones judiciales)

17:40-18:00

Coffee break

18:00-19:20

Chairperson: Barbara A. Spellman

Giovanni Tuzet: "On Probatory Ostension" (Sobre la ostensión probatoria).
FIRST PANEL
Chariperson: Olivier Leclerc

09:00-10:20

Daniel González Lagier: "Prueba y argumentación" (Proof and argumentation)

10:20-10:45

Coffee break

10:45-12:05

Sarah J. Summers: "Evidential Remedies for Procedural Rights Violations: Comparative Criminal Evidence law and Empirical Research" (Reparaciones probatorias para las violaciones de derechos procesales: Derecho probatorio penal comparado e investigación empírica)

12:05-13:25

Mauricio Duce: "Prácticas probatorias y riesgos de condena de inocentes: una visión empírica" (Evidential Practices and risk of wrongful convictions: an empirical approach)

13:30-15:00

Lunch time

SECOND PANEL
Chairperson: Giulio Ubertis

15:00-16:20

Frederick Schauer: "Sanctions for acts and sanctions fro actors" (Sanciones por hechos versus sanciones por autores)

16:20-17:40

John Jackson: "Common Law Evidence and the Common Law of Human Rights: Towards a Harmonic Convergence?" (La prueba y los derechos humanos en el Common Law: ¿hacia una convergencia armónica

?

)

17:40-18:00

Coffee break

18:00-19:20

William Twining: Evidence as mutidisciplinary field. Notes on the question: what does law and the discipline of law have to offer? ( El estudio de la prueba como área multidisciplinar. ¿Qué puede ofrecer el derecho y el estudio del derecho?)
Presentations
Enter your code, if you are already registered, to download the presentations:
Organizers

Speakers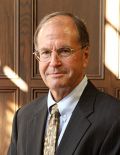 Ronald J. Allen
Read more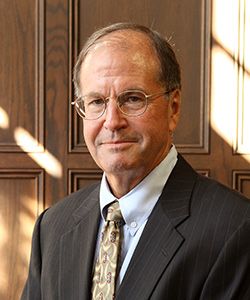 Ronald J. Allen
Professor John Henry Wigmore at the law school of Northwestern University. He has lectured at various academic events in the United States, Europe, Australia, Latin America, China and Tanzania. He is a member of distinguished associations such as the American Law Institute and the Association of American Law Schools. He has been vice president of the Rules of Procedure and Evidence Committee of the American Bar Association; And is currently chair of the Board of Advisors of the New Evidence and Forensic Science Institute (Beijing). In 2007 the Ministry of Education of the People's Republic of China awarded him the honorary title of Yangtze River Scholar, being the fourth foreigner and sole law professor to receive this honor. In recent years it has been coordinating various research groups for the formulation of proposals for the reform of evidentiary legislation in China and Tanzania at the request of the corresponding authorities of both countries. Among his publications are: "Burdens of Proof" (2013), "Evidence: Text, Problems, and Cases" (2006), Comprehensive Criminal Procedure (2005), Criminal Procedure: Investigation and Right to Counsel , "The Juridical Management of Factual Uncertainty" (2003). In Spanish,"Los estándares de prueba y los límites al análisis jurídico" (2013) and "Los peligros de la investigación en derecho comparado" (2016)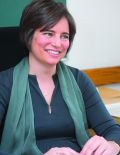 Amalia Amaya
Read more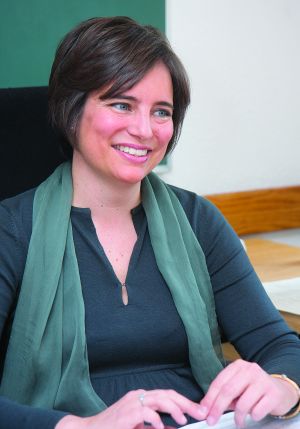 Amalia Amaya
Amalia Amaya is a researcher at the Institute for Philosophical Research at the Universidad Nacional Autónoma de México. She holds a PhD from the European University Institute (2006) and Harvard University (2007). Her area of specialisation is philosophy of law, though her interests extend to moral philosophy and political theory as well. She is the editor and co-editor of An Inquiry into the Nature of Coherence and its Role in Legal Argument (Hart Publishing, Oxford, 2015).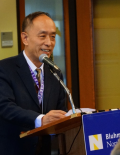 Zhang Baosheng
Read more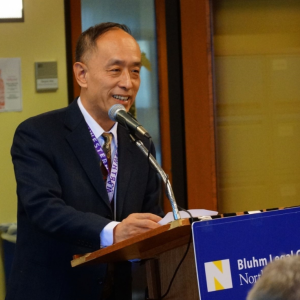 Zhang Baosheng
Is Professor of Law and former vice president at China University of Political Science and Law (CUPL), Beijing. Dr. of Key Laboratory of Evidence Science(CUPL),Ministry of Education of China. Co-Director, Collaborative Innovation Center of Judicial Civilization, Ministry of Education and Ministry of Finance, China He got Ph.D. in Law at Renmin University of China. He is a nationally recognized expert in the fields of evidence law, criminal procedural law, and philosophy of law. He has published ten books and thirties articles in major journal of law. He has been quoted in major journal of law and national newspapers many times on matters ranging from litigation to evidence law to criminal justice.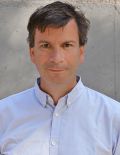 Mauricio Duce
Read more
Mauricio Duce
Lawyer at Universidad Diego Portales (1992) and Master of the Science of Law (JSM) from the University of Stanford, USA (1999). Professor at the Law Faculty at Universidad Diego Portales Co-director of the Master's Program in Criminal Law and Criminal Procedure, and Director of the Programme for Procedural Reform and Litigation. Between 1994-1996, he was secretary to the technical team that drafted the bills that comprise the Chilean criminal procedural reform and later, between 1996 and 2000, he was advisor to the Ministry of Justice in this area. He has taught at various universities throughout Latin America and the United States and has authored numerous publications in Chile and abroad regarding criminal justice, criminal procedure, juvenile criminal justice and new methods of teaching law. He is currently a Professor at the Law Faculty at Diego Portales University where he has worked since 1992 and, since March 2017, has taken on the role of Executive President of the Chilean centre for thought, Espacio Público.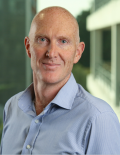 Gary Edmond
Read more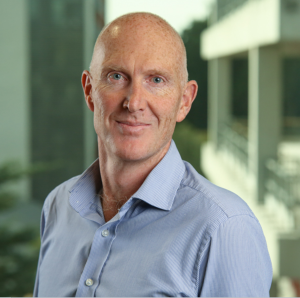 Gary Edmond
I a law professor in the School of Law at the University of New South Wales, where he directs the Program in Expertise, Evidence and Law, and a research professor in the Law School at the University of Northumbria, UK. Originally trained in the history and philosophy of science, he subsequently studied law at the University of Sydney and took a PhD in law from the University of Cambridge. An active commentator on expert evidence in Australia, England, the US and Canada, he is a member of the Council of the Australian Academy of Forensic Sciences, a member of Standards Australia's forensic science committee, a member of the editorial board of the Australian Journal of Forensic Sciences, and served as an international adviser to the Goudge Inquiry into Pediatric Forensic Pathology in Ontario (2007-2008). With Andrew Ligertwood he is co-author of Australian Evidence: A principled approach to the common law and the uniform acts (6th ed. LexisNexis, 2017).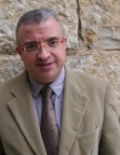 Jordi Ferrer
Read more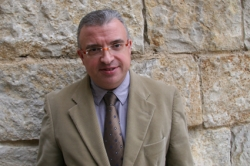 Jordi Ferrer
is Associate Professor of Philosophy of Law at the University of Girona (Spain) and Director of the Chair of Legal Culture at the same university. He has published: Las normas de competencia. Un aspecto de la dinámica jurídica (2000), Prueba y verdad en el derecho (2002), La valoración racional de la prueba (2007), junto a Jorge Rodríguez, Jerarquías normativas y dinámica de los sistemas jurídicos (2011) y Motivación y racionalidad de la prueba (2016). Has co-edited the series of three volumes Law, Politics, and Morality: European Perspectives (2003, 2006 y 2007), La laicidad desde el Derecho (2010), The Logic of Legal Requirements: Essays on Legal Defeasibility (2011), El realismo jurídico genovés (2011) y Seguridad jurídica y democracia en Iberoamérica (2015). He has also published many articles in magazines such as Rechtstheorie, Associations, Analisi e diritto, Ragion Pratica, Legal Theory, Law and Philosophy, Teoria Politica e Isonomía, among more others.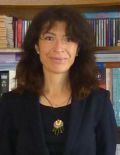 Marina Gascón
Read more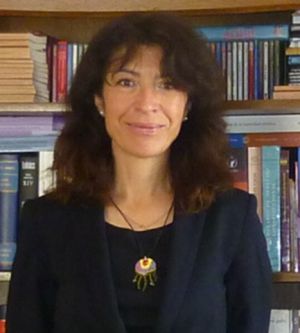 Marina Gascón
Professor of philosophy of law at the University of Castilla - La Mancha and Director of the master's degree in health law and bioethics. She frequently collaborates in postgraduate courses in Spanish, Italian and Latin American universities. Focused her research on political philosophy, bioethics, constitutional justice and theory of argumentation, with particular attention to the proof. Her publications in this field: "Los hechos en el Derecho. Bases argumentales de la prueba" (1999); "Sobre la Posibilidad de Formular Estándares de Prueba"(2005); "Freedom of Proof" (2005); "Prueba del nexo causal en la responsabilidad por daños" (2009); "Razones científico-jurídicas para valorar la prueba científica: una argumentación multidisciplinar" (2010); "Prueba científica: mitos y paradigmas" (2011); "Conocimientos expertos y deferencia del juez" (2016).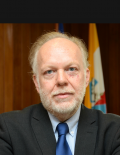 Daniel González Lagier
Read more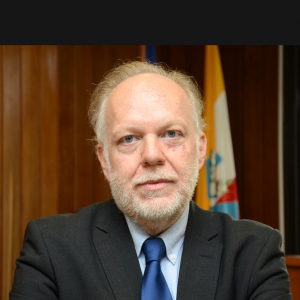 Daniel González Lagier
Daniel González is Professor of Philosophy of Law at the University of Alicante. Co-secretary of Doxa magazine and Co-director of the "Derecho y Literatura" (Law and Literature) series from publisher Marcial Pons. He has lectured at numerous Spanish, Italian and Latin American universities on topics such as action theory, proof theory, fundamentals of responsibility and neuroscience and Law Among his publications include ""Los hechos bajo sospecha. La objetividad de los hechos y el razonamiento judicial" (2000), "Acción y norma en G.H. von Wright", "G.H. von Wright y los conceptos básicos del Derecho" (2001), "The Paradoxes of Action" (2003), "Hechos y argumentos" (2003), "Emociones, responsabilidad y Derecho" (2009), "Quaestio Facti. Ensayos sobre prueba, causalidad y acción" (2005 y 2013), "Estudios sobre prueba" (2006), "Neurociencia y proceso judicial" (2013) and numerous works on collective books and magazines.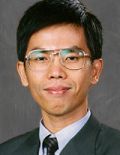 Ho Hock Lai
Read more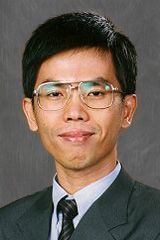 Ho Hock Lai
Is Amaladass Professor of Criminal Justice at the National University of Singapore. He obtained his first law degree from that University (LLB) in 1989,his postgraduate degree, the BCL, from Oxford University in 1993, and his doctorate from Cambridge University in 2003. He was called to the Bar of the Supreme Court of Singapore in 1990. His research interests lie mainly in the law and theory of evidence and proof, and the administration of criminal justice.
John Jackson
Read more
John Jackson
John Jackson is Professor of Comparative Criminal Law & Procedure at the School of Law of the University of Nottingham and is a qualified barrister. He was previously Dean of the School of Law at University College Dublin from 2008-2011 and before that he was Professor of Public Law at Queen's University Belfast from 1995 - 2008. He has also taught at University College Cardiff, the City University , London and the University of Sheffield . He has held visiting professorships at Hastings College of the Law, University of California and the Faculty of Law, University of New South Wales and was a Fernand Braudel Senior Fellow at the European University Institute in 2007 - 2008. From 1998 to 2000 he was an Independent Assessor for the Northern Ireland Criminal Justice Review and since 2008 he has been a Parole Commissioner for Northern Ireland.
John Jackson's research fields lie in the areas of Criminal Evidence and Criminal Justice. He has a particular interest in empirical and policy research and is the author of a number of books, articles and research reports in these areas . In recent years he has taken a comparative and international approach to evidence and criminal justice. His most recent book co-authored with Sarah Summers is The Internationalisation of Criminal Evidence: beyond the Common Law and Civil law traditions (CUP, 2012). He is on the editorial boards of a number of journals including the Criminal Law Review and the International Journal of Evidence & Proof. He was the UK and Europe Editor of the International Commentary on Evidence from 2002-2012.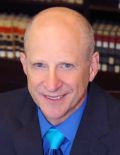 Dale A. Nance
Read more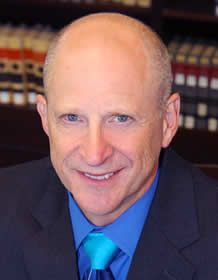 Dale A. Nance
Is the John Homer Kapp Professor of Law at Case Western Reserve University. Professor Nance teaches and writes in the areas of evidence law, private international law, and general legal theory. Among his most recent works is the monograph, Burdens of Proof: Discriminatory Power, Weight of Evidence, and Tenacity of Belief (Cambridge University Press 2016), which provides a theory of the two distinct burdens of proof in Anglo-American law and places in context the theme in his earlier work that many evidence rules are components of a procedural system designed to offset partisan advocacy in the selection and presentation of evidence rather than tools to control anticipated jury irrationality.
Frederick Schauer
Read more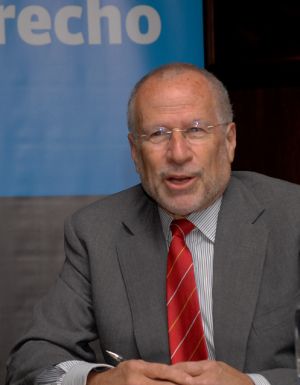 Frederick Schauer
Frederick Schauer is David and Mary Harrison Distinguished Professor of Law at the University of Virginia, where he teaches courses in Constitutional Law, Evidence, and the Philosophy of Law. He is also Frank Stanton Professor of the First Amendment, Emeritus, at the Kennedy School of Government, Harvard University, where he taught from 1990 to 2008, served as Academic Dean and Acting Dean, and also taught courses in Evidence and the First Amendment at the Harvard Law School. Prior to that he was Professor of Law at the University of Michigan, and he has also been the Fischel-Neil Distinguished Visiting Professor of Law at the University of Chicago, Morton Distinguished Visiting Professor of the Humanities at Dartmouth College, and Eastman Visiting Professor and Fellow of Balliol College at Oxford University. A Fellow of the American Academy of Arts and Sciences, Schauer is the author of The Law of Obscenity (BNA, 1976), Free Speech: A Philosophical Enquiry (Cambridge, 1982), Playing By the Rules: A Philosophical Examination of Rule-Based Decision-Making in Law and in Life (Clarendon/Oxford, 1991), Profiles, Probabilities, and Stereotypes (Harvard, 2003), and Thinking Like a Lawyer: A New Introduction to Legal Reasoning (Harvard, 2009), as well as being co-editor of The First Amendment: A Reader (West, 1992, 1996), and The Philosophy of Law (Oxford, 1995). Schauer was a founding co-editor of the journal Legal Theory, and has served as chair of the Section on Constitutional Law of the Association of American Law Schools and as chair of the Committee on Philosophy and Law of the American Philosophical Association.
Sarah Summers
Read more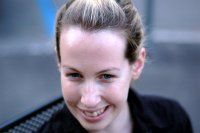 Sarah Summers
Sarah Summers studied law at the University of Glasgow, Scotland, UK (2000 LL.B) and received her doctorate from the University of Zurich, Switzerland. She joined the law school of the University of Zurich in 2001 and worked first as a research assistant to Prof. Dr. Trechsel on his book Human Rights in Criminal Proceedings(Oxford, Oxford University Press 2005) and later at the Chair of Prof. Dr. Schwarzenegger. She was an 'Oberassistenin' in criminal law and criminal procedure law at the University of Zurich from 2007 until 2012. She has been a member of the country section Great Britain and Northern Ireland at the Max Planck Institute for Foreign and International Criminal Law, Freiburg im Breisgau, Germany since 2003. In 2012 she received a SNSF Professorship in order to conduct empirical research in the field of fair trial rights in criminal proceedings in Switzerland (Trial Observation Project 2012-2017). As of April 2017 she has a chair for criminal law and criminal procedure law at the University of Zurich.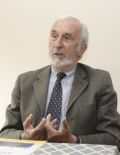 Michele Taruffo
Read more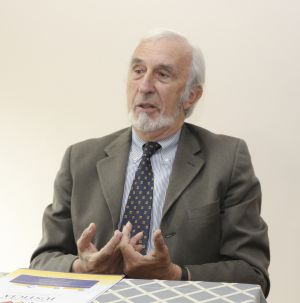 Michele Taruffo
Member of the Chair of Legal Culture research group at the University of Girona. He has held the position of Full Professor at the Università degli Studi di Pavia and visiting professor at Cornell University (1994-1996), University of Pennsylvania (1997) and Hastings College of the Law at the University of California. He has lectured at various academic events in Europe, Latin America and China. He is a member of distinguished associations in procedural law and comparative law, including the American Law Institute, the Bielefelder Kreis and the Board of Advisors of the new Evidence and Forensic Science Institute (Beijing). Of his many publications, the following stand out Studi sulla rilevanza della prova (Padua, 1970), La motivazione della sentenza civile (1975), Il civile process "adversary" nell'esperienza americana (1979), Il vertice ambiguo. Studi sulla Cassazione civile (1991), The proof of the facts (2002), Sui confini. Scritti sulla giustizia civile (2002), The Test, (2008) and Process and decision (2012).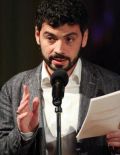 Giovanni Tuzet
Read more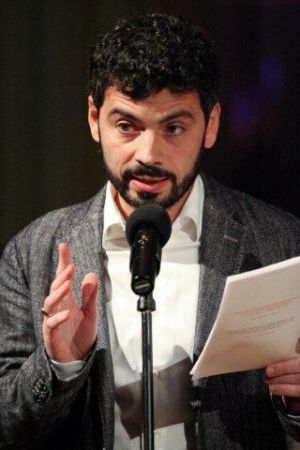 Giovanni Tuzet
Giovanni Tuzet studied law and philosophy in Turin and Paris and wrote his Ph.D. thesis on Peirce's theory of inference. Formerly post-doc researcher at the universities of Lausanne, Switzerland, and Ferrara, Italy, he is presently Associate Professor of Philosophy of Law at Bocconi University in Milan, Italy, where he teaches Economic Analysis of Law and Legal Argumentation. His areas of interest include epistemology, pragmatism, argumentation theory, philosophy of law and economic analysis of law.
His publications include La prima inferenza. L'abduzione di C.S. Peirce fra scienza e diritto (2006), Dover decidere. Diritto, incertezza e ragionamento (2010), La pratica dei valori. Nodi fra conoscenza e azione (2012), Filosofia della prova giuridica (2013, 2nd ed. 2016) and The Planning Theory of Law. A Critical Reading (2013, co-edited with D. Canale).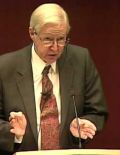 William Twining
Read more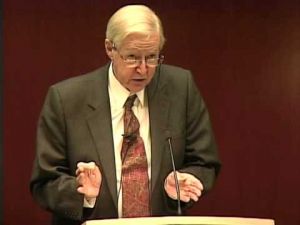 William Twining
William Twining, was Quain Professor of Jurisprudence from 1983 until 1996; after a period as Research Professor he became Emeritus in 2004. He has held chairs in Belfast and Warwick and numerous visiting appointments.
At the start of his career William taught for seven years in Sudan and Tanzania. He has maintained an interest in Eastern Africa, and more broadly the Commonwealth, ever since. He has studied and taught in several leading UK and American law schools. A prominent member of the Law in Context movement, he has contributed especially to jurisprudence, evidence and proof, legal method, legal education, intellectual history and legal archives.
His recent work explores the implications of globalisation for legal scholarship and legal theory. Central themes include the variety and complexity of legal phenomena; that many so-called global processes and patterns are sub-global, linked to empires, diasporas, alliances and legal traditions; that diffusion, legal pluralism, and surface law are important topics for both analytical and empirical jurisprudence; that, in a world characterised by profound diversity of beliefs and radical poverty, the discipline of law needs to engage with problems of constructing just and workable supra-national institutions and practices; and that adopting a global perspective challenges some of the main working assumptions of Western traditions of academic law.
His main current research is for the Legal Records at Risk project (LRAR) which is concerned with the preservation of records of private sector institutions specialised to law in England and Wales.
William Twining was awarded the 2016 Halsbury Legal Award for Academic Achievement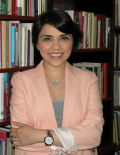 Carmen Vázquez
Read more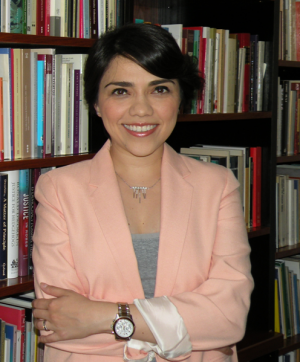 Carmen Vázquez
Professor of Philosophy of Law at the University of Girona and researcher for the Chair of Legal Culture at the same university. She has undertaken research at the Instituto de Investigaciones Filosóficas (UNAM), the University of Miami and Northwestern University. She has participated in various research projects in Spain and in numerous academic events in Europe and Latin America. Among her publications: "De la prueba científica a la prueba pericial" (2015), "La admisibilidad de las pruebas periciales y la racionalidad de las decisiones judiciales" (2015), "El perito de confianza de los jueces" (2016), "La prueba pericial en la experiencia estadounidense. El caso Daubert". Ha editado "Estándares de prueba y prueba científica" (2013) y co-editado "Debatiendo con Taruffo" (2016). Es co-traductora de "Verdad, error y proceso penal" (2013) de Larry Laudan and traslator of "Perspectivas pragmatistas" (on press) by Susan Haack.
Adrian Zuckerman
Read more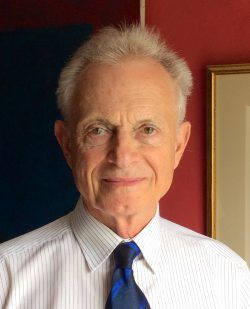 Adrian Zuckerman
Professor of Civil Law at the Faculty of Law of the University of Oxford. Zuckerman's principal interest is civil procedure. His works expose the underlying principles and policies that influence and inform the rules and their application in litigation practice with rigorous intellectual analysis, which exposes weaknesses in rules and tensions in their application by the courts. Particularly worried about the excessive cost of litigation in England, his book Civil Procedure (Lexisnexis 2003) has influenced the courts in key areas and, together with its second Edition, Zuckerman on Civil Procedure Principles of Practice (2006), have been referred to in Numerous occasions in the House of Lords, the Court of Appeal, the High Court and in jurisdictions beyond the United Kingdom, such as the Supreme Court of Canada.
His ideas proved influential. For example, he was critical of the right of silence to the extent that it prohibited the drawing any inference from the suspects refusal to answer police questions. Within five years of the publication of the book the law was changed in a way that broadly reflects the position advanced in the book (the Criminal Justice and Public Order Act 1994, s 34-38) In 2004 Zuckerman published with Professor Paul Roberts Criminal Evidence (OUP, 2004). This book builds on the underlying ideas of the 1989 book and develops a more sophisticate theory of criminal evidence, incorporating notions of liberal democracy and self-determination. It had an immediate impact and received widespread acknowledgment in the numerous favourable reviews. He currently runs the Civil and Public Litigation (Procedure) course for the LLM degree at the Faculty of Laws, University College, London.
Chairpersons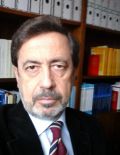 Juan Carlos Bayon
Read more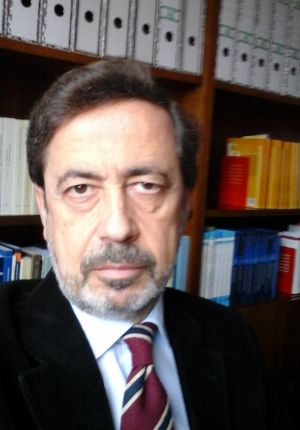 Juan Carlos Bayon
Juan Carlos Bayón is Professor of Philosophy of Law at the Autonomous University of Madrid. His research has focused especially on the theory of law and legal reasoning, the philosophical foundations of constitutionalism and the relationships between national and supranational systems. Between his publications La Normatividad del derecho, deber jurídico y razones para la acción (1991) and - in collaboration with Jorge L. Rodriguez - Relevancia normativa en la justificación de las decisiones judiciales (2003). He is also the author of numerous articles and chapters of collective books, among which -and in relation to the theory of evidence- include "Epistemología, moral y prueba de los hechos: hacia un enfoque no benthamiano" (2008).
He is a member of the advisory board of several specialized journals such as Doxa, Analisi e Diritto, Law, Ethics & Philosophy (LEAP), Isonomia (Mexico) and Discusiones (Argentina) and regularly collaborates in postgraduate programs at Spanish and Latin American universities.

José Juan Moreso
Read more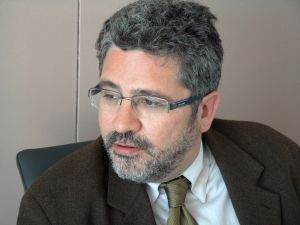 José Juan Moreso

J. J. Moreso is Professor of Philosophy of Law at Pompeu Fabra University. Law Degree (Autonomous University of Barcelona, ​​1983) and Doctor of Law (Autonomous University of Barcelona, ​​1988), in both cases with extraordinary prize. He has mainly worked on Theory of Law, paying special attention to the structure and dynamics of legal systems, applying the contributions of deontic logic. His most recent research is based on the philosophical foundations of the Constitution.
He is a doctor honoris causa for the University of Valparaíso (Chile) in 2010, and the Universidad Antenor Orrego Trujillo, (Peru) in 2013. He is also Honorary Deputy Professor at Diego Portals University (Santiago, Chile). At present, J.J. Moreso is co-director of the collection 'Philosophy and Law' of the publisher Marcial Pons, editor of several magazines of his specialty, among them Doxa and Ratio Juris. He has published more than ten books and more than two hundred articles and book chapters of his specialty and has overseen a score of doctoral theses.
Between 2005 and 2013 he was Rector of the Pompeu Fabra University of Barcelona. Since 2013, he is the president of AQU (Agency for the Quality of Universities in Catalonia).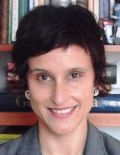 Daniela Accatino
Read more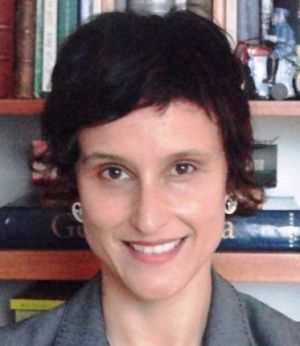 Daniela Accatino
is Professor of Evidential Legal Reasoning and Probative Law at the Universidad Austral de Chile (Valdivia). She is currently also Director of the Institute of Private Law and Law Sciences at the same university. She regularly participates in post-graduate and legal training courses on evidence and legal argumentation, both in Chile and abroad. She has developed several research projects regarding evidence-based problems and was a visiting researcher at University College London (2013). Her many publications include "Formación y valoración de la prueba en el proceso penal" (2010), "Certezas, dudas y propuestas en torno al estándar de prueba penal" (2011), "Atomismo y holismo en la justificacion probatoria" (2014),"La arquitectura de la motivación de las premisas fácticas de las decisiones judiciales" (2015) and "Truth, Evidence, Truth: The Deployment of Testimony, Archives and Technical Data in Domestic Human Rights Trials" (2015).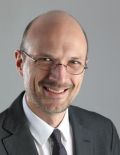 Olivier Leclerc
Read more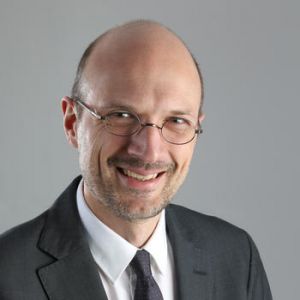 Olivier Leclerc

Olivier Leclerc is senior scientist at the French National Center for Scientific Research (CNRS). He is head of the research group 'Sciences, innovation, and democracy' and a member of the executive board of the Center for Critical Legal Research (CERCRID) at the University of Lyon (France). Oliver Leclerc was trained in law and in economics. His primary area of research involves the legal aspects of scientific knowledge-making and the uses of scientific knowledge in regulatory contexts. His research interests include expertise, evidence, whistleblowing, scientific work. Olivier Leclerc co-authored, with Etienne Vergès and Géraldine Vial, Droit de la preuve (Paris, PUF, 2015, 729 p.). This volume offers a comprehensive view of the law of evidence in French courts and includes comparative and historical insights.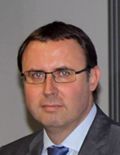 Jordi Nieva
Read more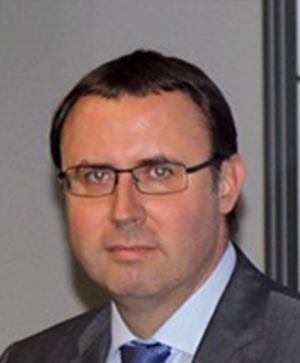 Jordi Nieva
Full Professor of Procedural Law at the University of Barcelona. Professor at the Universities of Münster and Würzburg (Germany), the University of Bologna and the Università LUISS (Italy), Lyon (France), the Universidad Central de Venezuela and the Universidad Católica del Táchira (Venezuela), the Universidad Notarial Argentina (La Plata), the Pontificia Universidad Católica de Valparaiso and the Universidad de Antofagasta (Chile), the Universidad Libre de Colombia, the Pontificia Universidad Católica de Peru, the Universidad Nacional del Altiplano in Puno, the Universidad Nacional de Cajamarca and the Universidad Privada del Norte (Peru). Doctor Honoris Causa at the National University of Ucayali (Peru, 2014) and by the Universidad José Carlos Mariátegui (Peru, 2015). His many publications in spanish include: "La duda en el proceso penal" (2013), "La valoración de la prueba" (2010), "El enjuiciamiento prima facie" (2007),) "La incoación de oficio de la instrucción penal" (2001), "El hecho y el Derecho en la casación penal "(2000). Fundador, con Michele Taruffo, de la Colección "Proceso y Derecho" Ed. Marcial Pons, Co-directed wit Eduardo Oteiza y Daniel Mitidiero.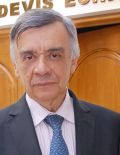 Jairo Parra Quijano
Read more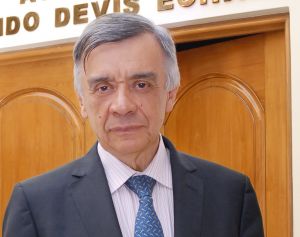 Jairo Parra Quijano
Lawyer of the Universidad Libre, ex president of the same university. Honory Doctor by the University of Salamanca. He is President of the Colombian Institute of Procedural Law, Member of the Colombian Academy of Jurisprudence, Member of the World, Latin American and Pan American Institutes of Procedural Law, among others. Member of the Editorial Committee and of the Review Commission of the General Code of the Colombian Process.
He has been a Judge of the Republic of Colombia, currently a university professor, litigating lawyer. arbitrator of the Chamber of Commerce of Bogotá and Judge of the Supreme Court of Justice, Council of State and of the Colombian Constitutional Court. He has written different legal works on procedural law and evidence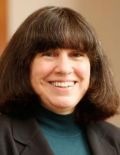 Barbara Sepellman
Read more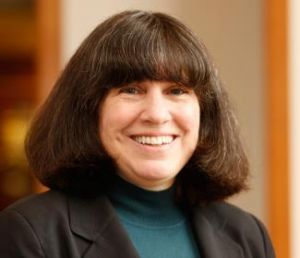 Barbara Sepellman
Barbara A. Spellman is Professor of Law and Professor of Psychology at the University of Virginia. She received a J.D. (1982) from New York University School of Law and a Ph.D. (1993) in Psychology from UCLA. Her empirical research focuses on how people think, reason, and remember with particular emphasis on causal and analogical reasoning. Currently, she applies psychological science to issues in judge and jury decision-making, forensic science, and evidence law. She is engaged in educating law students about the relevance of psychology research (e.g., in courses like Behavioral Decision Making and Law and The Psychology of Wrongful Convictions) and informing psychologists about potential legal applications of their work (e.g., in symposia and handbook chapters). With Michael Saks, Spellman co-authored The Psychological Foundations of Evidence Law (2016).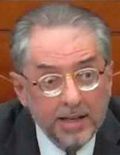 Giulio Ubertis
Read more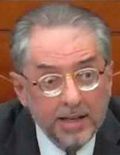 Giulio Ubertis
Guilio Ubertis, professor of criminal procedural law and judicial epistemology at the Faculty of Law of the Catholic University of Milan. He has been Dean of the Faculty of Law of the University of Parma from the academic year 1996-1997 to 1997-1998 and Director of the Department of legal and economic systems of the University Milano-Bicocca from 1998-1999 to 2004-2005. He directs the Trattato di procedura penale and a collection on judicial epistemology in the Giuffrè publishing house. He is part of the management and scientific committee of several magazines. He is a Fellow of the International Association of Procedural Law and Vice-President of the Associazione tra gli studiosi del processo penale "G. D. Pisapia" and a member of the direction of the Italian Group of the International Association of Droit Pénal. He has published numerous volumes, among which are highlighted, recently in spanish Elementos de epistemología del proceso judicial (Madrid, Trotta, 2017), and in intalian: Sistema di procedura penale, vol. I, Principi Generali (Milano, Giuffrè, 2017) and Argomenti di procedura penale, vol. IV (Milan, Giuffre, 2016).


Sponsors