1st Quaestio facti Workshop
Girona, 12th and 13th September 2019
09:45h: Jordi Ferrer (Universitat de Girona), "Opening Remarks"

10:00h: John Jackson (University of Nottingham)
"The Changing Shape of Witness Evidence in Common Law Trials: Diluting mmediacy and Confrontation?"

11:45h: Coffee break

12:15h: Gaetano Carlizzi (Università Suor Orsola Benincasa di Napoli),

"Scientific Questions of Fact: Between Free Evaluation of Evidence and Proof Beyond Any Reasonable Doubt in the Criminal Trial"

16:00h: Paulo de Sousa Mendes (Universidad de Lisboa)
"Cooperation Agreements and Proof: A Comparative Law Perspective"
10:0h: Paul Roberts (University of Nottingham), "On Legal Truth"

11:45h: Coffee break

12:15h: Alan Uzelac (University of Zagreb), "New Age, Old Issues: Taking of Evidence; Between Paternalistic Inquisitorialism and Passive Complacency"

16:00h: Remco van Rhee (Maastricht University), "Civil Procedure Reform: European Best Practices and European Realities"
Speakers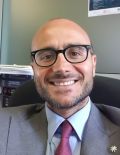 Gaetano Carlizzi
Read more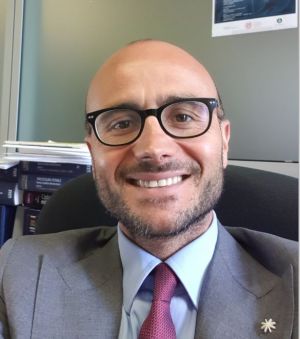 Gaetano Carlizzi
Gaetano Carlizzi is a judge at the Military Court of Rome. He teaches Theory of legal argumentation at Suor Orsola Benincasa University, Naples and is a Full time professor of Philosophy of law. He has taught at several Italian universities, in particular at the Bocconi in Milan and the LUISS in Rome. His research interests concern both main areas of legal argumentation: the theory of legal interpretation and the theory of legal evidence. He has published numerous articles and books, the latest of which are Libero convincimento e ragionevole dubbio nel processo penale ("Free evaluation of evidence and reasonable doubt in the criminal trial"), 2018, and La valutazione della prova scientifica ("The assessment of scientific evidence"), 2019. He has translated a dozen articles and five books from German on the topics of legal hermeneutics.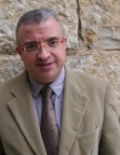 Jordi Ferrer
Read more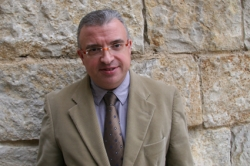 Jordi Ferrer
is Associate Professor of Philosophy of Law at the University of Girona (Spain) and Director of the Chair of Legal Culture at the same university. He has published: Las normas de competencia. Un aspecto de la dinámica jurídica (2000), Prueba y verdad en el derecho (2002), La valoración racional de la prueba (2007), junto a Jorge Rodríguez, Jerarquías normativas y dinámica de los sistemas jurídicos (2011) y Motivación y racionalidad de la prueba (2016). Has co-edited the series of three volumes Law, Politics, and Morality: European Perspectives (2003, 2006 y 2007), La laicidad desde el Derecho (2010), The Logic of Legal Requirements: Essays on Legal Defeasibility (2011), El realismo jurídico genovés (2011) y Seguridad jurídica y democracia en Iberoamérica (2015). He has also published many articles in magazines such as Rechtstheorie, Associations, Analisi e diritto, Ragion Pratica, Legal Theory, Law and Philosophy, Teoria Politica e Isonomía, among more others.
John Jackson
Read more
John Jackson
John Jackson is Professor of Comparative Criminal Law & Procedure at the School of Law of the University of Nottingham and is a qualified barrister. He was previously Dean of the School of Law at University College Dublin from 2008-2011 and before that he was Professor of Public Law at Queen's University Belfast from 1995 - 2008. He has also taught at University College Cardiff, the City University , London and the University of Sheffield . He has held visiting professorships at Hastings College of the Law, University of California and the Faculty of Law, University of New South Wales and was a Fernand Braudel Senior Fellow at the European University Institute in 2007 - 2008. From 1998 to 2000 he was an Independent Assessor for the Northern Ireland Criminal Justice Review and since 2008 he has been a Parole Commissioner for Northern Ireland.
John Jackson's research fields lie in the areas of Criminal Evidence and Criminal Justice. He has a particular interest in empirical and policy research and is the author of a number of books, articles and research reports in these areas . In recent years he has taken a comparative and international approach to evidence and criminal justice. His most recent book co-authored with Sarah Summers is The Internationalisation of Criminal Evidence: beyond the Common Law and Civil law traditions (CUP, 2012). He is on the editorial boards of a number of journals including the Criminal Law Review and the International Journal of Evidence & Proof. He was the UK and Europe Editor of the International Commentary on Evidence from 2002-2012.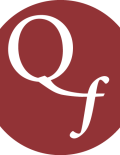 Remco van Rhee
Read more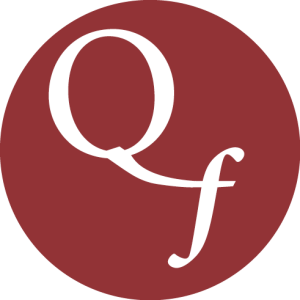 Remco van Rhee
Prof. dr. C.H. (Remco) van Rhee is professor of Comparative Civil Procedure and Comparative and European Legal History. He served for several years as the head of the Metajuridica Department of the Maastricht University Law School and as Academic Director of the Maastricht University European Law School. Currently he is director of the Foundations and Principles of Civil Procedure Programme of the Research School Ius Commune, co-director of the Public and Private Justice Programme of the Inter-University Institute Dubrovnik, and co-director of the working group on the Obligations of the Parties, their Lawyers and the Judge established within the context of the European Rules of Civil Procedure Programme of the European Law Institute and Unidroit. Professor van Rhee is a former member of the editorial board of the Dutch Journal of Civil Procedure. Currently he is a member of the editorial board of Tijdschrift voor Rechtsgeschiedenis/Legal History Review and of the China and Comparative Law series and the History of Private Law series of Brill publishers.
Van Rhee studied Law at the universities of Leiden and Edinburgh, Psychology at the university of Leiden, and History at the university of Louvain. In 1997 he was awarded his doctorate with the highest distinction (cum laude) at Leiden University.
Professor van Rhee taught Roman Law at the university of Leiden (1991-1994) and Property and Civil Procedure at the university of Utrecht (Molengraaff Institute for European Private Law, 1994-1998).
He was a visiting professor at various universities in Belgium, the USA, South Africa, the Ukraine, Romania, Hungary, Hong Kong, China, Chili, and Moldova. He also taught at the Duke-Geneva Summer School in Geneva.
His research focuses, amongst other things, on comparative civil procedure and its history in Europe and the United States. His expertise is Comparative Civil Procedure, European Legal History and History of Courts and Adjudication.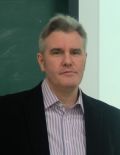 Paul Roberts
Read more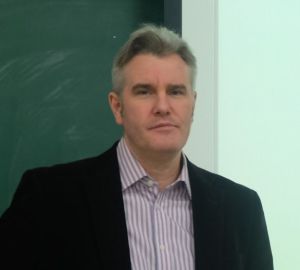 Paul Roberts
Paul Roberts is Professor of Criminal Jurisprudence in the University of Nottingham School of Law, and an Adjunct Professor of Law at China University of Political Science and Law (CUPL), Beijing. His teaching and research focus on criminal evidence and procedure, incorporating philosophical, socio-legal, international and comparative perspectives and with a strong accent on methodology and interdisciplinarity. His principal publications include Roberts and Zuckerman, Criminal Evidence (OUP, 2/e 2010; 3/e 2020); Roberts and Stockdale (eds), Forensic Science Evidence and Expert Witness Testimony: Reliability Through Reform? (Edward Elgar, 2018); Hunter, Roberts, Young and Dixon (eds), The Integrity of Criminal Process: From Theory into Practice (Hart, 2016); Roberts and Aitken, The Logic of Forensic Proof: Inferential Reasoning in Criminal Evidence and Forensic Science (RSS, 2014), www.rss.org,uk/statsandlaw; Roberts (ed), Theoretical Foundations of Criminal Trial Procedure (Ashgate, 2014); Roberts (ed), Expert Evidence and Scientific Proof in Criminal Trials (Ashgate, 2014); Roberts and Hunter (eds), Criminal Evidence and Human Rights (Hart, 2012); Roberts and Redmayne (eds), Innovations in Evidence and Proof (Hart, 2007); and Roberts and Wilmore, The Role of Forensic Science Evidence in Criminal Proceedings, Royal Commission on Criminal Justice Research Study No.11 (HMSO, 1993). Roberts has served as a consultant to the English and Scottish Law Commissions, the Crown Prosecution Service, and the Forensic Science Regulator, and is a council member of the International Association of Evidence Science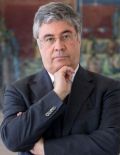 Paulo de Sousa Mendes
Read more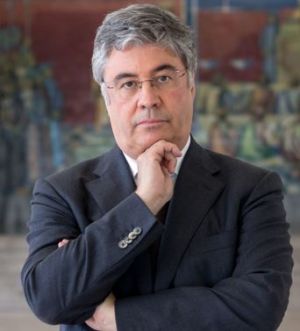 Paulo de Sousa Mendes
Paulo de Sousa Mendes is Associate Professor and Coordinator of the Scientific Committee for Postgraduate Studies (CEPG) of the Faculty of Law of the University of Lisbon (FDUL). Member of the Board of the Institute of Criminal Law and Criminal Sciences (IDPCC) and 2nd Deputy Director of the Centre for Research in Criminal Law and Criminal Sciences (CIDPCC). Researcher at the Private Law Research Centre (CIDP). Member of the Board of the Portuguese Association of Theory of Law, Philosophy of Law and Social Philosophy (ATFD). Member of the Scientific Council of the Centre for the Study of Criminal Law and Criminal Procedure in Latin America (CEDPAL) of the Georg-August-Universität Göttingen.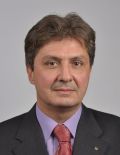 Read more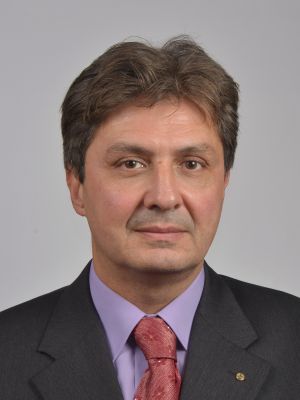 Alan Uzelac is Professor of Law and Head of Department for Civil Procedure at the Zagreb University, where he teaches Civil Procedure, Comparative Law and Protection of Human Rights in Europe. He holds degrees in law (LL.B., LL.M., LL.D.) and social sciences (M.A. (phil.), M. A. (literature)) from Zagreb University. He was visiting researcher and scholar at a number of universities, including Harvard Law School (Fulbright grant), and universities of Vienna (Austria), Maastricht (the Netherlands), Oslo and Bergen (Norway), Kazan and Yekaterinburg (Russia), Kyiv (Ukraine), Uppsala (Sweden), Pretoria (South Africa), Curitiba, Rio de Janeiro, Porto Alegre and Vitoria (Brazil) and Milano and Pavia (Italy). As an active member of the International Association of Procedural Law and the German Association for International Procedural Law, he serves on the chief advisory bodies of both organizations (Council, *Rat*). Dr. Uzelac was among the founders of the European Commission for the Efficiency of Justice (CEPEJ) of the Council of Europe, where he held different functions (*inter alia: *Bureau member from 2003-2006, President of the Task Force on Timeframes of Proceedings – TF-DEL 2005-2006). He has published over 100 papers in various international and national publications, edited over 10 books published by reputable international publishers and wrote two books on topical issues of the law of evidence. As an international expert he worked in the region and Europe, assisting legal reforms and legal collaboration in Bulgaria, Serbia, Georgia, Bosnia and Herzegovina, Montenegro, Russia, Ukraine and Kosovo.